NEXT MEETING:
ZOOM MEETING – MAY 9, 2022
1:00 – 3:00 PM
Presentation by Wes Shepherd M.D. FCCP
Director of Interventional Pulmonology Professor of Medicine and Surgery Virginia Commonwealth University Health System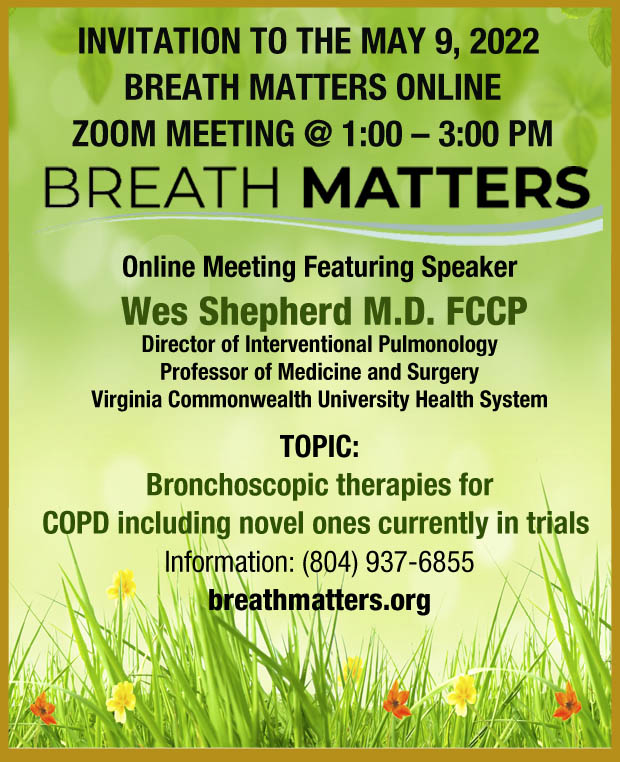 Information
(804) 937-6855 call or text

Due to the screening processes at local hospitals (including Johnston Willis, where Breathmatters meets) and the increase of reported flu's and viruses, we are cancelling FOR NOW THE IN-PERSON meetingS of Breathmatters.
We are definitely erring on the side of caution and truly want to keep our members healthy!
Information hotline: 804-937-6855
---