The February 2015 Meeting
Lung Cancer: Where do We go From Here?
Dr. Voelzke gave an extensive review of lung cancer at the February 2015 meeting. He discussed recent advances in treatment and possible future breakthroughs.
VIDEO PART 1 - PART 2 - PART 3 - PART 4 - PART 5

Dr. Will J. Voelzke discusses how Lung Cancer is a serious ailment in the United States, with an estimated death rate at over 150,000 persons per year, with approximately just over 200,000 new cases per year.
Dr. Voelzke talks about the two main types of lung cancer, "small cell" and "non-small cell."
Also discussed are current research developments, such as genome-sequencing, which is having a major impact on treatment methods. Maintenance chemotherapy is discussed, with a brief historical overview and the current changes in methods.
"The Lazarus" like recoveries that happen in immune therapy is mentioned, particularly in regards to Melanoma and renal cell cancer.
Also discussed are mutations over the course of a cancer cycle and what that means during treatment.
Video recorded live at the February 9, 2015 meeting of Breath Matters Lung Disease Support Group in Richmond Virginia.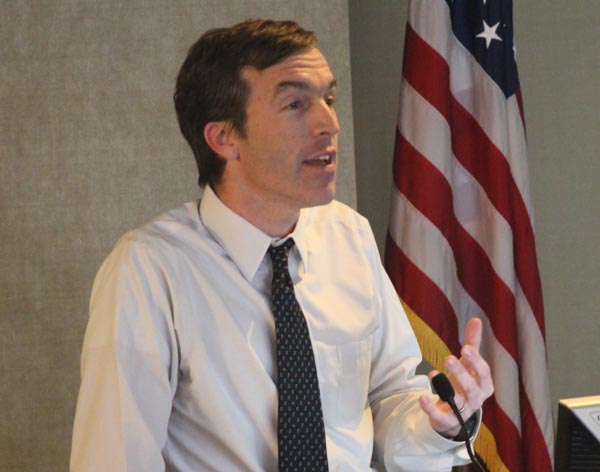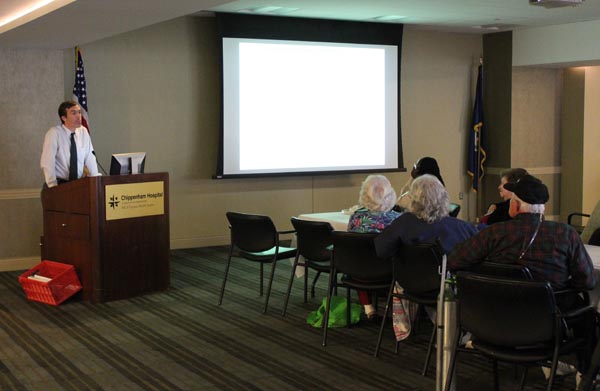 Dr. Voelzke is known for his devotion to his patients and his enthusiasm for his alma mater. Acutely aware that patients are often frightened when they first arrive at VCI, he brings a gentle touch to his treatment, ensuring his patients feel comfortable and informed throughout.
Perhaps he owes some of his compassion to a chance meeting with Mother Teresa herself while volunteering in Calcutta, India, an experience for which he is quite grateful. Dr. Voelzke is a Wake Forest fan for good reason. Before completing his MD at Baylor College of Medicine in Houston, Texas, Dr. Voelzke earned his BA at Wake Forest University in North Carolina.
He returned to Winston-Salem to complete both his residency in internal medicine and his fellowship in hematology/oncology at the School of Medicine and North Carolina Baptist Hospital. He is a member of the American Society of Clinical Oncology and the American Society of Hematology, and has been a physician with the Virginia Cancer Institute since 2007.
Dr. Voelzke sees and treats all forms of cancer. His particular research interests include gastrointestinal and genitourinary cancers. When he's out of the office, you can find Dr. Voelzke on the soccer fields, watching his kids, who play for the Richmond Kickers.
He also enjoys playing tennis, working on home construction projects and, of course, attending Wake Forest University sporting events whenever he can. He makes his home in Richmond with his family.
C.E.O. & RESEARCH DIRECTOR
Clinical Research Partners
She will speak for just a few minutes to follow up with her January talk about Clinical Trials.
REFRESHMENTS PROVIDED.
ALL TALKS INCLUDE A
QUESTION AND ANSWER PERIOD.