Join us for a fun summer full of support for our community members and new guests!
This Month Meeting:
Date: June 13, 2011
Time: 1:30 – 3:00 p.m.
Location: Bosher Auditorium
Click for directions
Speaker: Mary Morgan of
A PLACE FOR MOM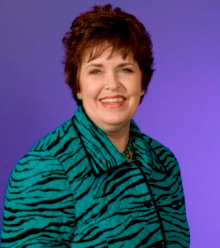 Eldercare Advisor
Topic: Eldercare Housing Options
Refreshments Provided
Courtesy Of: Louisa Home Care
"I'm not a native (!) Richmonder, but have lived here for all 41 years of my marriage, and raised my four children here, so maybe I can be considered a naturalized native. My husband and I are loving our "empty nest", and stay very busy with full time jobs, old house renovating and repairing, bicycling, kayaking, and serving in numerous volunteer capacities.
I was an art teacher many years ago, and have always enjoyed opportunities for volunteering with children and art.
My passion for my current occupation comes from my personal experience of caring for my mother, who had a long journey through Alzheimer's herself.
The daily ability to help other families who are dealing with dementia, Parkinson's Disease, COPD, and other problems that afflict the elderly gives me a real sense of purpose and the satisfaction of being a strong resource and a shoulder to lean on, because I have been in their shoes and I know how challenging these problems can be."
---
"Mary has always had a passion for educating people, first as a teacher and then 20 years as a leader in a major service company. She is a firm believer in the adage: they don't care how much you know until they know how much you care. Mary's personal experience, combined with recent work experience, has given her a purpose and a drive to help families make the transition for their loved ones a smooth and enjoyable process."
Bosher Auditorium
Chippenham Medical Center
7101 Jahnke Road
Richmond, VA 23225
---
ABOUT ELDERCARE "A PLACE FOR MOM"
Join "A Place for Mom's Family" - The first online community website set up specifically for the families of aging loved ones to talk about eldercare. Find or share tips on moving mom or dad, legal matters, financial aid for Veterans, Alzheimer's care, dementia and so much more.
A Place for Mom, Inc. is a nationwide information service about eldercare options including nursing homes, assisted living facilities, adult family homes, independent living and home care agencies. Our role is to provide information and options that meet a loved one's stated needs and preferences. A Place for Mom, Inc. has assisted over 600,000 families in finding care and housing for their loved ones since it began in 2000.
Facilities or agencies may be included in our service if they are appropriately licensed by the state in which they operate. If a participating facility informs A Place for Mom, Inc. that it has lost its license, for any reason, or if A Place for Mom, Inc. has received complaints of significant dissatisfaction by consumers which are documented and can be proved, the facility will be excluded from the A Place for Mom, Inc. information service. A Place for Mom, Inc. does not own or operate any of the facilities or agencies to which it refers.
In order to provide the information service to consumers at no charge, participating facilities or agencies pay a fee to A Place for Mom, Inc. Information about facilities or agencies is provided for each family based on the clinical, financial and geographic needs and preferences stated by the family or client. A Place for Mom does not endorse or recommend any facility or agency as we believe it is the consumer's sole responsibility to select the appropriate care for a loved one or for oneself. The facilities which are provided are options to assist in finding the right care or housing. Families are encouraged to tour and ask questions of each provider to ensure they select the facility that best meets their needs. A list of questions to assist you in the selection process is available from A Place for Mom, Inc.
---
Mark Your Calendar for JULY!
Next Month's Speaker: Joanne Peart,
Professor VCU School of Pharmacy Lung Disease Medications, OTC Med